Posted: 2021-10-19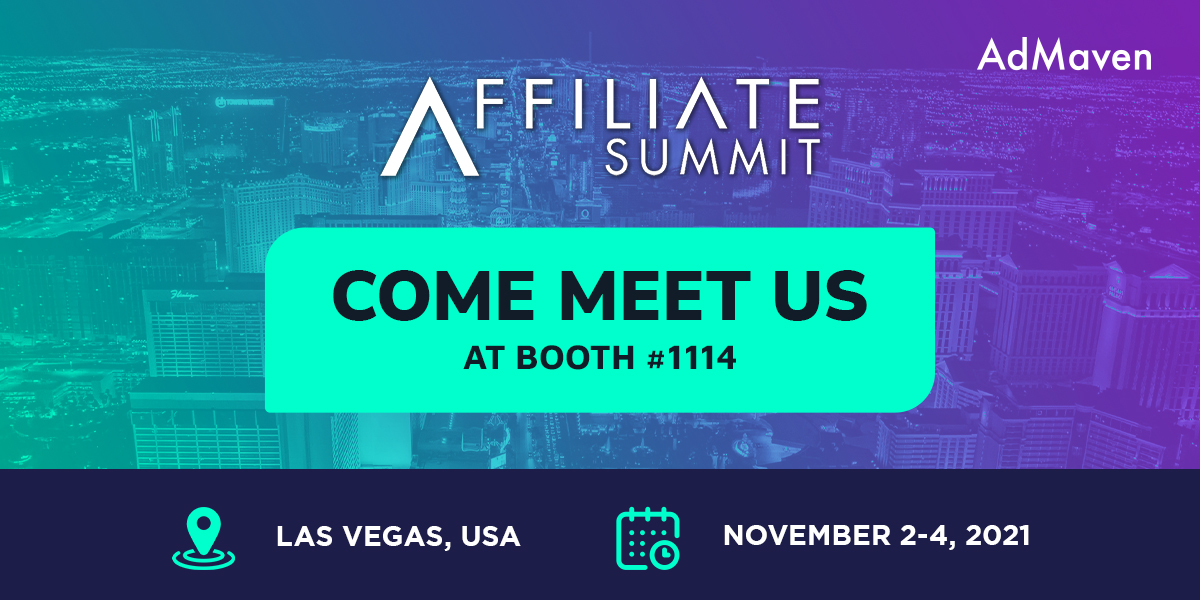 AdMaven will be attending the conference in Las Vegas!
Join us at the Affiliate SummitWest on 2-4 of November 2021.
Wanna know more about the event? Click here to get more info!
If you're planning to be there, it would be great to meet you in person.
Stop by at table number #1114, or contact us if you want to schedule a specific time to chat.
See you soon at ASW201!
Feel free to contact us & schedule a meeting!
Mail: advertisers@ad-maven.com